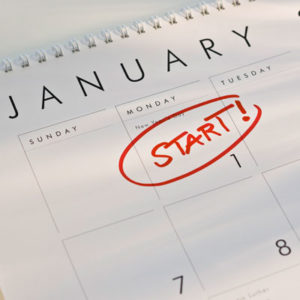 As we approach mid-January, it is only natural to re-evaluate all those resolutions made in late 2016.  So many of us are so determined to make big changes, that we often take on more than we can handle, abandoning the plans we made just a few weeks prior.
For many businesses and records management employees, starting the year off in a more organized space is high on the list, but day-to-day tasks get in the way of the best intentions. Just looking at all the boxes full of paper is reason enough for many to abandon the project before it begins.
Pinetec can help you achieve your goal of being clutter-free.  We all know how much better we feel when our home is clean and organized; the same is true for our office spaces. Many of us spend more time in our office environment than at home, but we often don't treat our work space the same way we treat our home.
Pinetec goes to our clients and picks up the files that take up valuable office space, then turn that content into easy-to-access digitized files. If files are too sensitive and cannot leave the office, we also provide on-site scanning services.
Technology is moving quickly, faster than some people can keep up. We are here to help provide a bridge between new technology and your office. You don't need to have the latest high-capacity scanners or trained staff, just call on Pinetec and we will be sure your files are digitized, indexed and organized correctly.
Some of the more memorable projects over the years have been with smaller businesses. Many of them have the same needs as large corporations, but staff and budgetary limitations play a more significant role. Pinetec works with smaller companies and provides the same levels of customer service and quality of work that our large clients receive. Often these projects provide us a glimpse into the complete history of each of these small businesses, and we are always humbled when they trust that history with us.
If you are wondering how to tackle all the boxes of paper you have in the storeroom or the closet down the hall, call us today and let us show you how we can turn this into one of the easiest resolutions you will make.