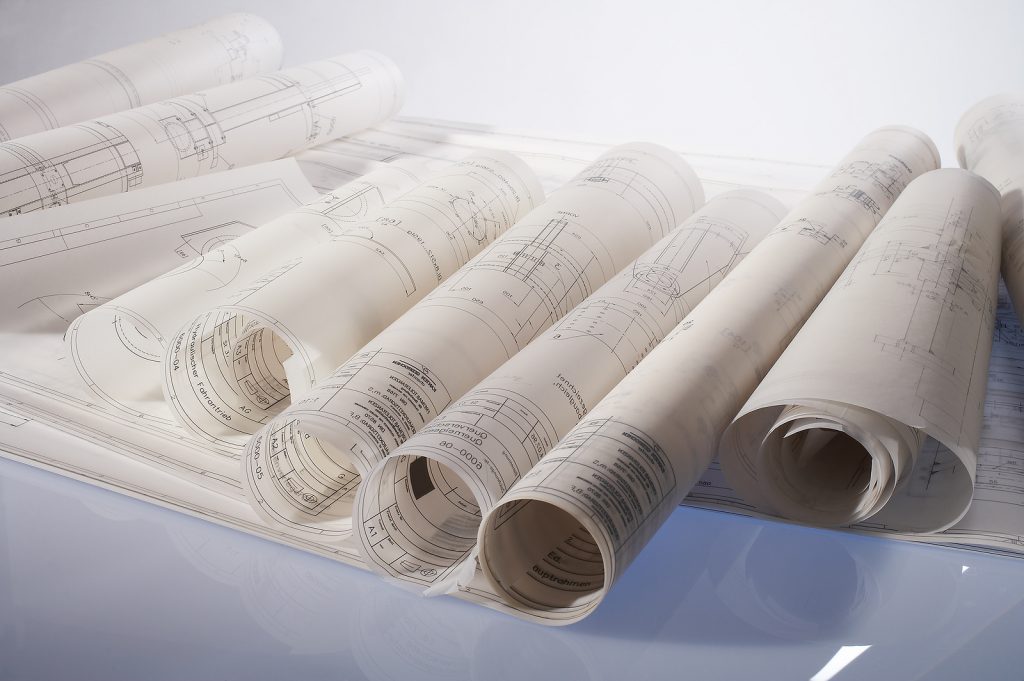 If you walk into our climate-controlled storeroom, you would see boxes and boxes of our clients' files ready to be scanned. Many of the papers are sizes that are commonly used in businesses every day: 8 ½ x 11 or legal size. Some are a large as 11 x 17.  These traditional sizes can be easily digitized by our high-speed scanners.
What about our clients who have documents outside those parameters?
That's not a problem for us, or our clients. We can accommodate very large format pieces – from engineer drawings, architectural renderings to maps, and more.
Our state-of-the-art Contex scanner allows our technicians to convert oversized and cumbersome files into searchable digital images.  With a choice of 24-bit full color, grayscale, or bi-tonal black, and up to 1200 dpi resolution, we can deliver your images as TIFFs, JPEGs, searchable/image-only or searchable PDFs, GIF, PNG, and other standard formats.
You receive the highest-quality image scans in the format you want.
Scanning large format documents not only lets you move your original files from your office to a permanent storage facility or a shredder, we can also index your files to make them searchable. No fighting with rolled-up paper trying to find what you need. With a few clicks, you will be able to easily locate what you need from your desktop or laptop.
Contact us for more information about our large-format scanning service, because no job is too big for Pinetec.