As more and more of our information goes digital, there is concern about unauthorized people obtaining that information.  There are many types of security walls that can keep data safe in the cloud, but what about the people handling the hard copy files before they are digitized?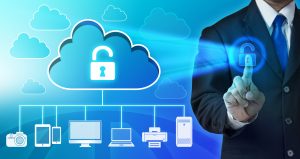 Pinetec has worked with millions (and after 20 years, we really have lost count) of files for our clients all over the world, and have kept their files safe and secure while in our possession. We take the security of your data very seriously. Our office is monitored 24/7. We are equipped with security cameras that record to the cloud, motion and broken-glass detectors.  Every employee has been subject to lengthy background checks.
Our scanning technicians undergo extensive training in how to properly prepare files for scanning. Files come to us a variety of ways, that are stapled, clipped or bound. Our technicians take expert care of your documents, and will ensure they are returned to you in the same, if not better, condition as we found them.
You can rest assured that our staff at Pinetec will keep the contents of your files confidential. We have experience handing files that contain sensitive information such as social security numbers, financial information, even highly-sensitive judicial documents.  To us, every client deserves the same level of confidentiality, whether it is a large law firm, university or small business.
We recommend that you shred your hard files if you don't need to keep them or the time limit has expired where you are legally required to hold on to them.  When Pinetec digitizes your files, you will be able to access your files in the way you are comfortable. You can choose to have your files delivered in the cloud, on a thumb drive or even a DVD;  we will deliver your data to you the way you want it, securely.