Last month, a client contacted us about an unusual piece of history. At first glance, the book that was presented to us with the list of names didn't seem all that out of the ordinary. But a second look revealed something different — this was the guest book from Poplar Forest, one of Thomas Jefferson's homes.
Jefferson designed the house and used it as his private retreat. It is located just outside Lynchburg, and about an hour south of Monticello.  Here, he could read and study far away from the public eye and the rigors of formal entertaining.  While Jefferson was the original owner, it changed hands several times throughout the centuries. During the years of 1946 – 1980, a guest book was kept documenting visitors to the plantation. It wasn't unusual for owners of an important private residence to maintain a list of guests, whether they were dignitaries from afar or one of the townspeople.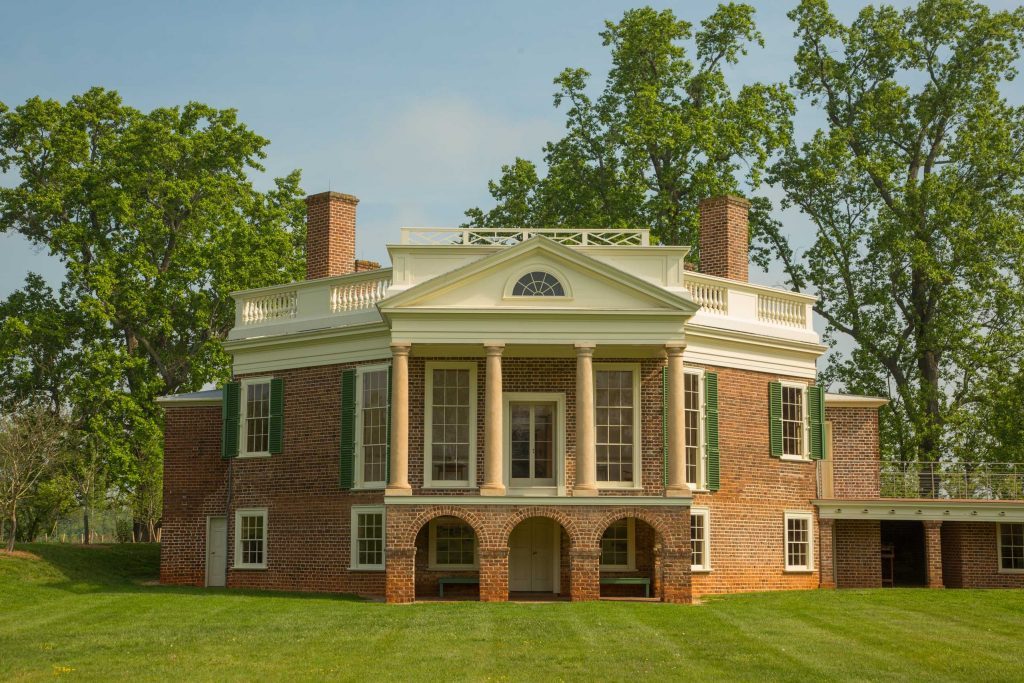 In 1984, ownership of Poplar Forest was transferred from an estate to the Corporation for Jefferson's Poplar Forest, a nonprofit organization which opened the plantation home and grounds to the public.  Our client was one of those representing the estate, and was in possession of the guest book. He brought it to Pinetec to digitize the pages before donating back to its original home.
Our Archivist scanner was the perfect match for this project, as it does not put any stress on the binding of the book or delicate pages.
Pinetec was thrilled to play a small part of returning history to Jefferson's beloved retreat.  If you are interested in learning more about Poplar Forest, visit them at poplarforest.org.
We look forward to continuing to work with new and existing clients who trust us with their irreplaceable documents, whether it is from a well-known institution such as Poplar Forest, or historical family records that are just as precious to the owner.
(Part of Pinetec's historical series)