This summer, I took a much-anticipated vacation out west to Denver and Cheyenne.  I went by myself, to watch some Rockies baseball, recharge my batteries and enjoy the views.

During one of those days, I decided to drive up Mount Evans, known as one of the fourteener's in the Rocky Mountains, and the highest paved road in North America.  What started as just a fun road trip turned into something more meaningful. Denver was warm, so I had on shorts and threw a sweatshirt in the back of the car, just in case. The first leg of the journey was great, but as I ascended the mountain, the snow was falling and covering the road, and snow banks from the plowed road quickly rose far above the top of  my rental car. As I kept driving, I noticed I didn't have any company on the road, the turns and very deep drop offs became a bit more nerve wracking, and I had a death grip on the wheel of the car. Part of me wanted to turn back due to the sheer terror I was feeling, but another part of me wanted to go on, to see how far I could go and push myself into the unknown.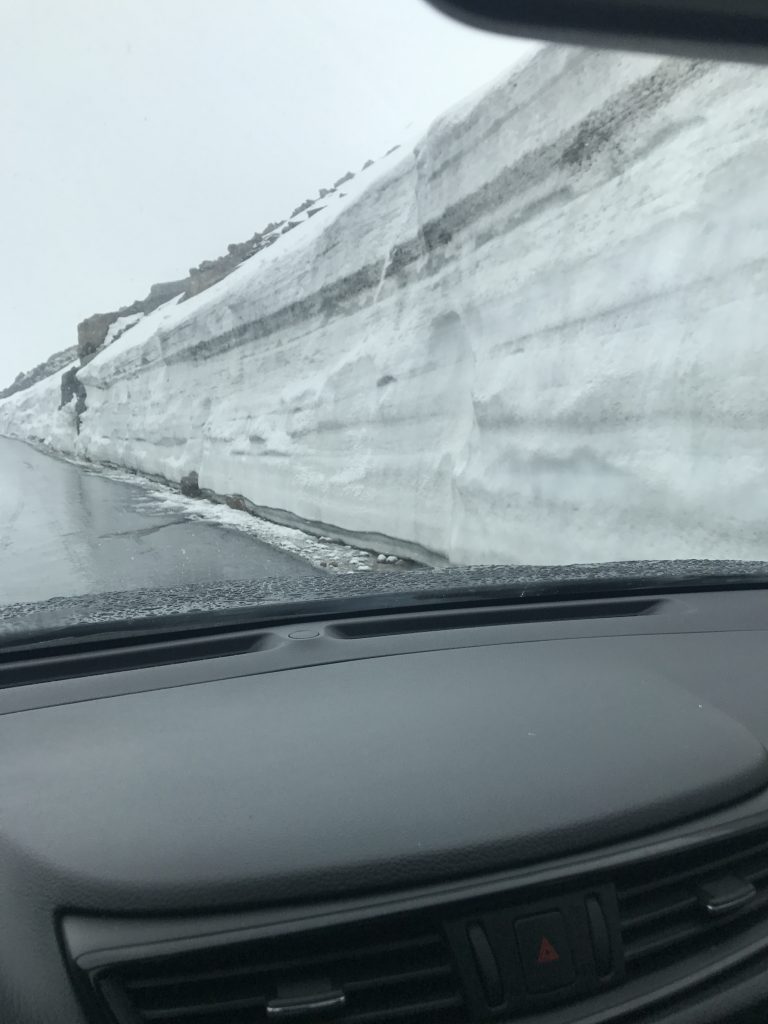 I continued until the road was closed due to snow, and I was stopped just a few miles from the peak.  As I sat in the car, heart beating quickly and hands cramping from clutching the wheel, I felt a sense of pride and wonder that I did something that every part of my emotional being told me not to do, but I did anyway.  My descent down the mountain was far less dramatic, but not quite relaxing, and I thought about what I learned about myself at the top of the mountain, freezing in shorts and embracing a flood of feelings going through me.
On the first day back in the office, I realized over 20 years ago I started a journey very much parallel to my ride on Mount Evans. I had a destination to get to, and that was to start my own business. It was a white-knuckle ride of a different type that first year or two, but I kept going, a bit scared and full of determination, to get to the top. That ride up Mount Evans reminded me that breaking out of your comfort zone can be a really good thing, and rewarding in many ways in all aspects of life. When you know a situation is right, when you know that is what you should be doing regardless what the internal voice of fear is saying, you have an obligation to yourself to break through the emotional noise and doubt, and just go for it.
"When something is important enough, you do it even if the odds aren't in your favor."

Elon Musk